SIS-Pipe steel automatic ultrasonic flaw detection system is mainly for automatic ultrasonic flaw detection system of seamless steel tube, SAW tube, ERW tube, spiral welded steel tube, straight seam steel tube. The product uses ultrasonic wave to detect, the detection sensitivity, false negative rate, false alarm rate, detection blind spot, the speed and scope of testing and other technical indicators have reached international advanced level. The detection system based on customer requirements, test methods and testing area custom, can be set to tube rotation or probe rotation to achieve the purpose of no missed detection, and can be arranged online or offline mode.

Product features:
Full-automatic detection and quality automatic grading evaluation;
Channel number designed to 16-128 channel according to testing area and the detection speed;
Suitable for diameter in 80 to 660mm, wall thickness in 3.5 to 40mm steel tube detection;
On-line detection speed can reach the highest; 2 meters per second, offline detection speed can reach 1 meters per second;
Can realize all major international standards, such as API Spec 5L, DNV OS-F101 etc.
Typical application:
Quality inspection of seamless steel tube, ERW resistance welded pipe, SAW submerged arc welding tube straight weld, spiral seam, ring weld and heat affected zone, weld defects, burr, thickness within, tube body and pipe-aend.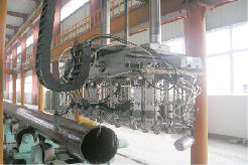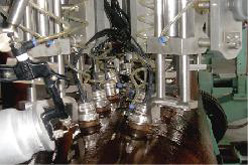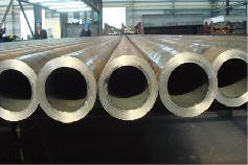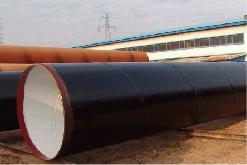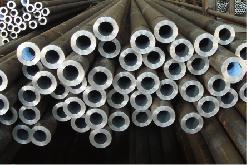 System specifications:
Transmit/receiving card:
-8 channels parallel, highest may reach 4kHz repetition frequency,
-The front loading enlarge can reach 60dB
-Channel gain can adjustable alone, -20dB to -40dB, 0.1dB step
-Program-controlled adjustable voltage range 10V step length
-300V adjustable peak pulse (frontier time <10ns)
-400-1000V (< 5ns frontier time) peak pulse (optional)
-Pulse width and frequency can adjustable program-controlled
Signal processing card:
-PXI/CPCI/PCI interface
-8 channel parallel continuous sampling
-Sampling rate 105MHz, 12bit precision
-Onboard DSP embedded systems and FPGA, the algorithm can be secondary development
-Attenuation quantity: 120dB (0.5dB step)
-Sampling: memory 32Mbyte
-Max length of the waveform sampling: 16M
Multi-channel host:
-Realize 4 to 416 channels ultrasound transmit/received signal processing and flaw detection data processing
-On-board DSP embedded system, provide powerful board level signal processing ability
-On-board ultrasonic flaw automatic identification function, can be easily realization multi-channel ultrasonic flaw detection function
-Each channel independent has enlarge ability of high-gain
-Channel parallel speed achieve 105MHz, 12bits precision data continue sampling processing ability