This system is currently on the market for steel plate in the demand for high speed automatic detection of the most complete solution, can be arranged for the offline or online. This system can be realized in the thick steel plate 100% of the overall inspection and testing standards based on the quality of automatic classification, proved accurate within the mixed plate, delamination, shrinkage, holes, white point, bubble, crack inside, loose, etc. small defect location, size and shape, and can detect the thickness of steel plate. This system, including highly integrated ultrasonic testing with independent intellectual property rights of electronic equipment, innovative mechanical scanning devices, optimizing the detection process, powerful automated testing software and evaluation system, overall performance indicators have reached international advanced level.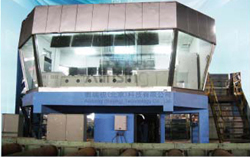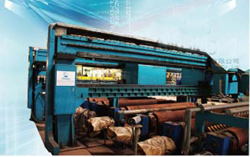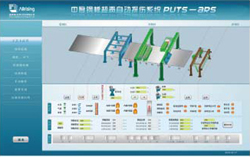 Detection Plate Size:
- Board Length: 3000 mm <- <60,000 mm
- Width: 900mm <W <5,500 mm
- Thickness: 5mm <T <100mm

Features:
- 100% fully automatic high speed inspection
- Industry-leading low false alarm rate and low false negative rate
- Industry-leading low detection blind spot
- Industry-leading accuracy defect
- Powerful automatic evaluation software quality steel
- Full support domestic and international testing standards and custom plate standard
- Integrated testing and analysis of ERP data storage subsystem
- High integration, high reliability, convenient and efficient operation and maintenance

Specifications:
- Head / tail blind 10 mm (cut head and tail) / 100mm (do not cut the head and tail)
- Edge blind 10mm (cut bilateral) / 30mm (without trimming)
- 1.5 mm on the blind spot
- 1.2 mm under the blind
- Sensitivity Ф2mm FBH
- Speed 0-1m / s
- Positioning accuracy 1mm (vertical) / 7mm (Horizontal)
- False positive rate of 2%
- 1% false negative rate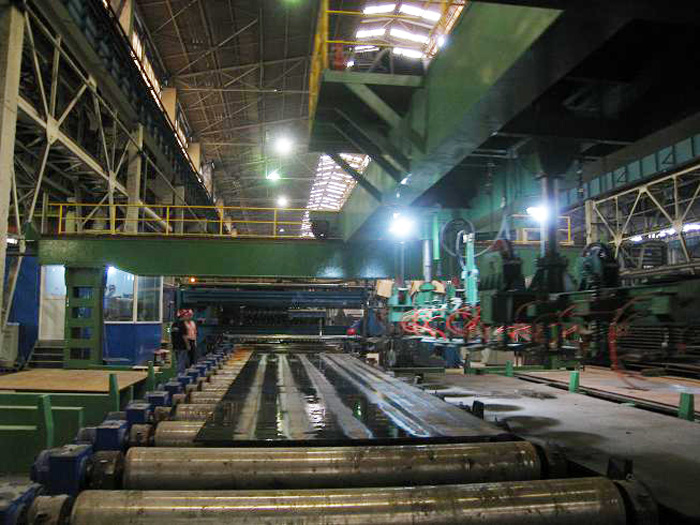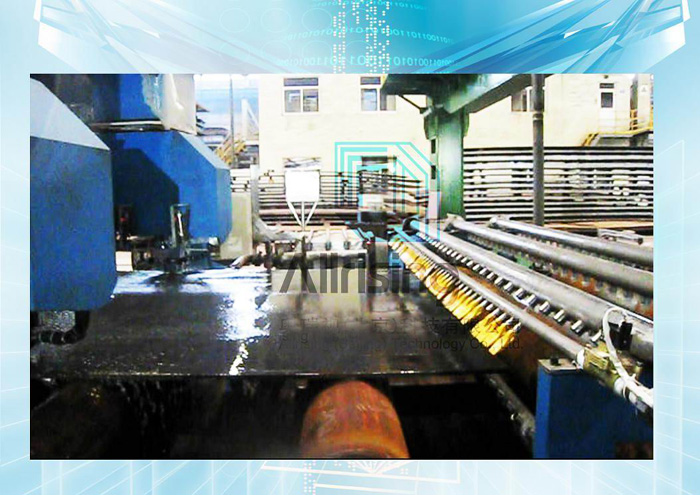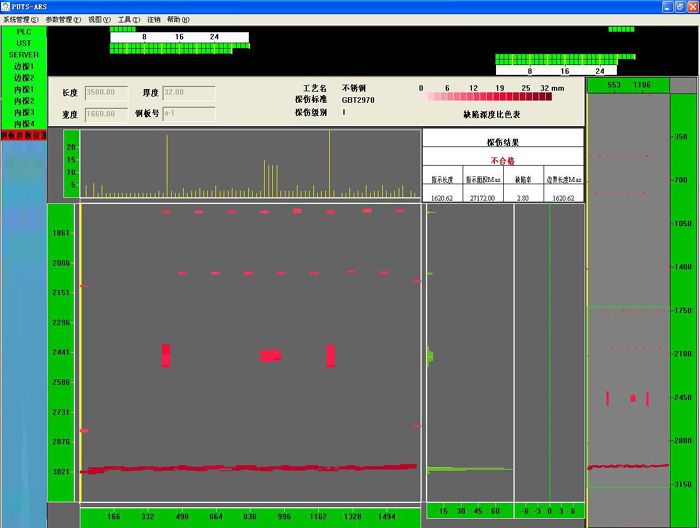 This system compare similar product(such as products of NDT system) has the following advantages:
1. More favorable price, higher cost-effective;
2. Price of probe and other consumes accessories are cheaper (such as probe configuration for product of another company is more than 5000USD per one. but the probe configuration for our system only need 300USD. an assembly line will consume more than 300 probes, on the probe can help customer to save more than 1,500,000USD.
3. Suit for inspection of more kinds of plate shape and different type, specification, the adaptability is better.
4, Software functions more than another company's product.
This system in China had sell a lot, the feedback of user is very good, the product has a great potential in the market.